Computer Repair
When we service your computer you can be confident that our techs have the training and experience necessary to do the job. All of our technical staff constantly upgrade their education to stay on top of the latest trends in computing as well as stay ahead of the latest viruses and spyware. In addition to real-world experience, they will use state-of-the-art diagnostic software if required. A detailed description of work done will be provided, as well as any replaced parts and it is our firm practice to never exceed one hour work time without your authorization.
On-Site, Remote or Pick-Up
We are always happy to come to your location, home or office, to do any repair or installation. If we find it necessary to bring the unit back to our shop, we will return it to your location.
Networks
Whether you're on a two computer or a thirty computer workstation network, CTC can be your IT Department. From custom cabling to full network installation and maintainence, we have the expertise to keep your operation running smoothly. Proficient in Windows Server 2003 based network administration. Full hardware diagnostics and repair. We specialize in both domain and peer-to-peer network design and support.
Service Contracts
Many of our clients prefer to have a service agreement that provides regular routine maintenance. We are happy to do this and tailor each agreement to the clients particular needs, whether they are a large company with complex networks or a small office with only a few systems.
Consulting
Looking for a PC to purchase but aren't sure about exactly what you need? Too much...not enough? Want to have a "paperless" office but don't know where to begin? Do you need a network or not? CTC can guide you and your company every step of the way. And because we are not motivated by computer sales, we can give you unbiased and objective information. Let us prepare you and implement your office for the future.
Programming
CTC has its own in-house software developer specializing in complex Relational Database Management Systems (RDBMS). Includes Oracle, PL/SQL ann Foxpro. Contact us for your programming needs.
One-On-One Tutoring
This personal tutoring is the most effective. Unlike a classroom environment, the client learns on his or her own system, the one they will actually work on. The sessions are designed to the client's specific needs, not a preset course full of useless information. Tutoring is also available in 10 hour blocks, at a savings of almost 50% off our normal hourly rate. A great deal that more and more people are taking advantage of.
Industry Software Support & Installation
Our experienced technicians are proficient in their understanding and application of industry software and stay current with the newest revisions. No matter what business you are in or what industry software you are required to use, CTC can bridge the gap between you and your programs.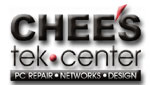 Professional Graphic & Web Design
Our in-house graphic designer has over 30 years experience, most of which was as the art director for a mainland ad agency. During his tenure there the company won more than 30 Ad Gage awards for readership response. Logos and brochures to complete books and websites are all available and approached with originality and care.